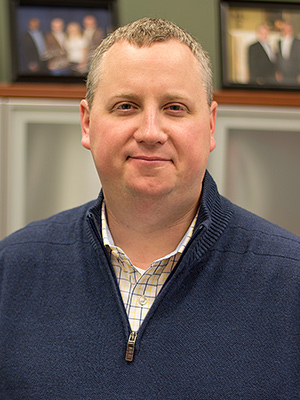 Jake Eaton is Chairman of WDRP Management, having co-founded the firm in 2015. Mr. Eaton is an entrepreneur, investor and consultant who owns and manages a diverse portfolio of companies, ranging from business services and e-commerce to digital media and real estate. Currently, the firm's portfolio includes eight companies and over 40 employees.
Jake founded his first company in 2009 and has been growing his portfolio and helping other businesses succeed ever since. Jake has been an advisor to, and/or investor in more than 20 startup companies. He has served as an expert witness in complex business litigation and conducted business valuations for nearly two dozen M&A transactions.
Mr. Eaton is a fourth-generation entrepreneur who grew up in Eastern Montana, graduating from Custer County District High School in Miles City. Jake attended Miles Community College before transferring to the University of Montana in Missoula.
While at UM, Jake got his start working in politics for Congressman Denny Rehberg. In the nearly two decades since then, Mr. Eaton has become one of Montana's most sought-after political consultants. He has worked with a diverse clientele ranging from Fortune 500 companies and local government entities to political candidates and issue advocacy organizations. Most recently, Jake served as Campaign Manager for Governor Greg Gianforte and Chief Strategist for  Attorney General Austin Knudsen.
Jake took a break from politics in 2004 when he was called up to serve with the 1st Battalion 163rd Infantry Regiment in Iraq. He was honored with numerous commendations and awards for his service as part of Operation Iraqi Freedom.
Jake serves on the board of directors for several non-profit organizations. He resides in Billings, Montana with his wife, Emily and their three daughters.